The adventure is not done yet...
Bilbo Baggins continues the journey
with the Wizard Gandalf and thirteen Dwarves,
led by Thorin Oakenshield...
Martin Freeman in the central role of Bilbo Baggins
Richard Armitage as Thorin Oakenshield
Ian McKellen as Gandalf the Grey
Benedict Cumberbatch
Stephen Fry
Ken Stott
James Nesbitt
and
Orlando Bloom as Legolas
The screenplay:
Fran Walsh
Philippa Boyens
Peter Jackson
Guillermo del Toro

based on the novel by J.R.R. Tolkien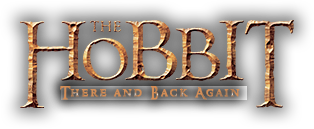 Get your role in the movie!
Be part of Bilbo Baggins incredible story - start your career in Peter Jackson's wonderful team!